DRAWING / PAINTING
Fundamentals and Advanced
with Joe Felber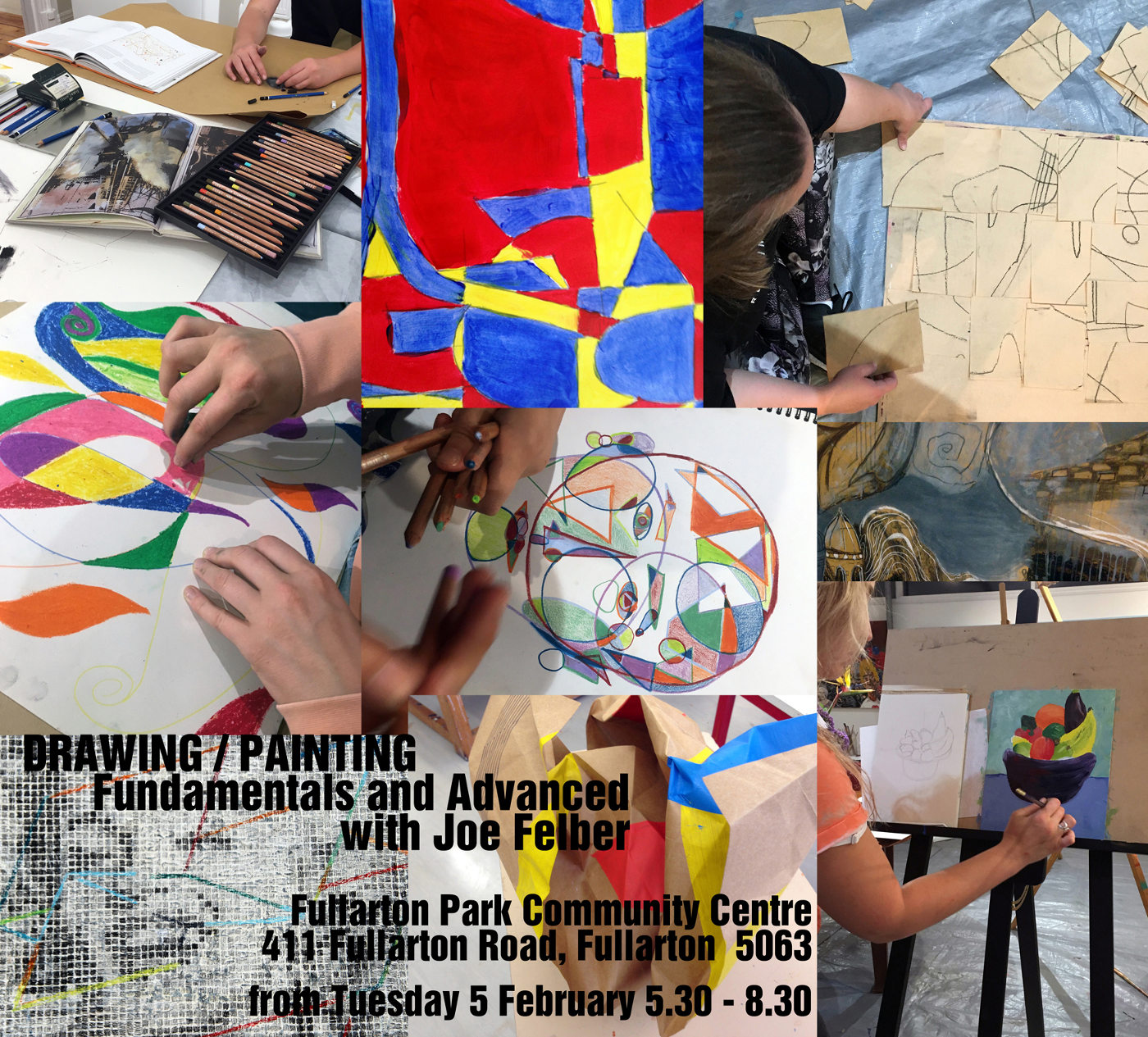 Drawing / Painting: Fundamentals and Advanced
All in one oil, acrylic and watercolour course in a relaxed atmosphere for 3-hour courses over 8 weeks.
I offer individual guidance in your ways of practice and I have over 10 years experience in lecturing drawing, painting and photography in art schools. Further I have sustained my arts practice in Australia and overseas since 1980 and I am in many museum collections.
Of note is my diverse experience in contemporary portraiture, abstraction and representational art. I have also been shortlisted for the Doug Moran Prize for portraiture and the Dobell Prize for drawing.
Lecturer Joe Felber
Course $300 for 8 weeks
Tuesday 5th February - 26th March 2019
Time: 5.30 pm – 8.30 pm (3 Hrs per session)
8 classes of 24 hours total

Fullarton Park Community Centre
411 Fullarton Road, Fullarton 5063
From Tuesday 5 February 5.30—8.30
ph: 8372 5180 or 8372 5181